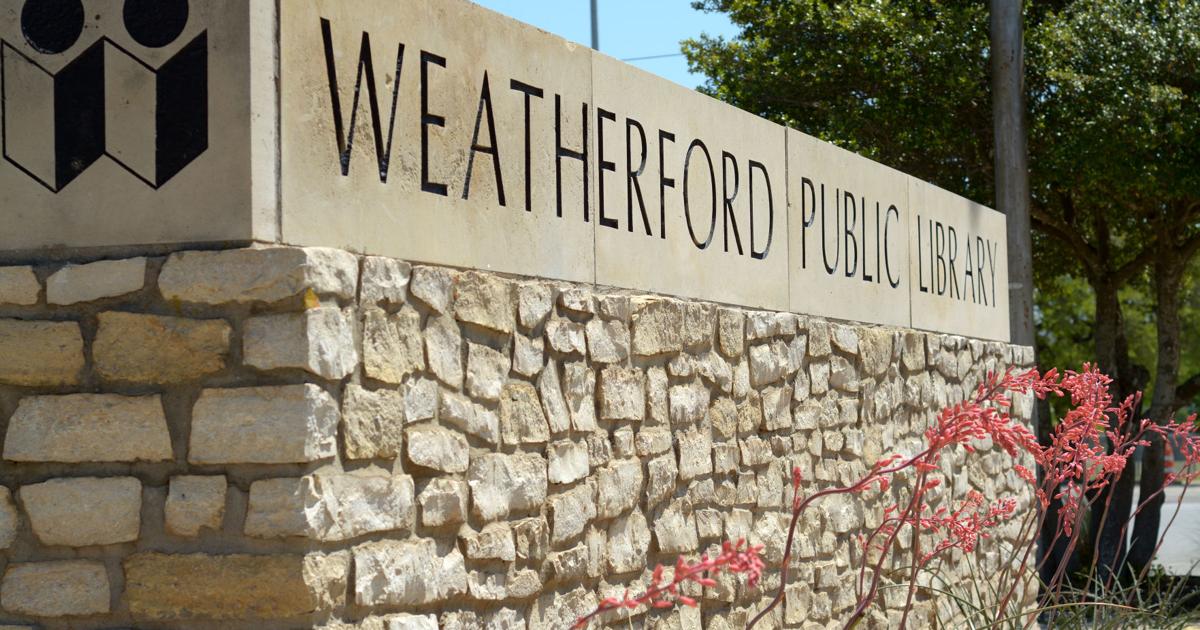 WPL Fund to Help Low Income Households with Fees Local news
WEATHERFORD – A program to help Parker County residents outside Weatherford continue to use the town library after a new tariff was announced has helped 40 households in its first eight weeks, reported the director of library services Chris Accardo last week.
The $ 50 fee for non-residents of the city sparked some objections from some of these library users when it was enacted on October 25.
The rationale for the charges by the city was to compare the Parker's County Library's annual contribution of $ 50,000 to the library's annual costs which are 10 times that amount. Weatherford City Manager James Hotopp also noted that just over half of the 73,000 departures in the 2020-21 fiscal year were made by county residents.
Accardo said last week, however, that a "large private donation" had enabled expense aid from day one the fee was in place.
Candidates are asked what is their total household income and the number of people in their household.
"This is compared to a table (200% of the poverty level) and approval can be made on the spot," Accardo wrote in an email response to the questions. "It takes less than five minutes.
Accardo said people are also encouraged to donate to the program at the library cashier by cash, check or credit card. Donations can also be mailed to the library at 1014 Charles St., Weatherford, TX 76086. (Note that funds are for the Non-Resident Expense Assistance Program.)
"Several people have expressed concern that non-resident fees will negatively impact households that cannot afford to pay, especially those with children in school and those on a fixed income." , said Accardo. "Paying the non-resident fee will entitle a household to a library card, which allows all household members to view library materials, use Internet computers in the library, and attend library functions with ticket. "