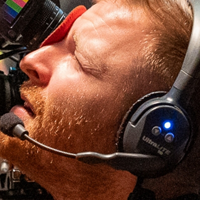 State launches tax incentive for entertainment projects | state government
The Tennessee Entertainment Commission, Department of Revenue and Department of Economic and Community Development on Tuesday announced a new excise tax franchise and credit program that aims to promote job creation and economic development.
According to a release, approved businesses can claim a tax credit generated from payroll expenses of Tennessee residents and non-residents and apply for a point-of-sale sales tax exemption certificate on non-payroll expenses.
Qualifying productions include scripted and unscripted television, feature films, video game development, animation, commercials, and audiovisual post-production.
The Franchise and Excise Tax Credit is generated by Tennessee payroll expenditures for all employment services performed in the state on qualified production. The standard credit generates up to 40% of payroll expenses for residents and nonresidents, with a 10% increase in payroll expenses for Tennesseans living in economically challenged areas, the release notes.
The program provides a point-of-sale sales and use tax exemption that generates a savings of 9.25% to 9.75% on all taxable goods or services and tangible personal property required for production.
"Incentives play a central role in developing talent, workforce and infrastructure in the entertainment industry," TEC executive director Bob Raines said in the release. "The Tennessee Entertainment Commission continues to work on dedicated and intentional strategies that strengthen and retain our creative class."
Since 2017, TEC has assisted more than 1,100 production projects, with nearly 10,000 Tennessee workers having been hired as a result of the projects.
State officials did not respond when asked if there was an annual spending goal or an annual cap on incentives.