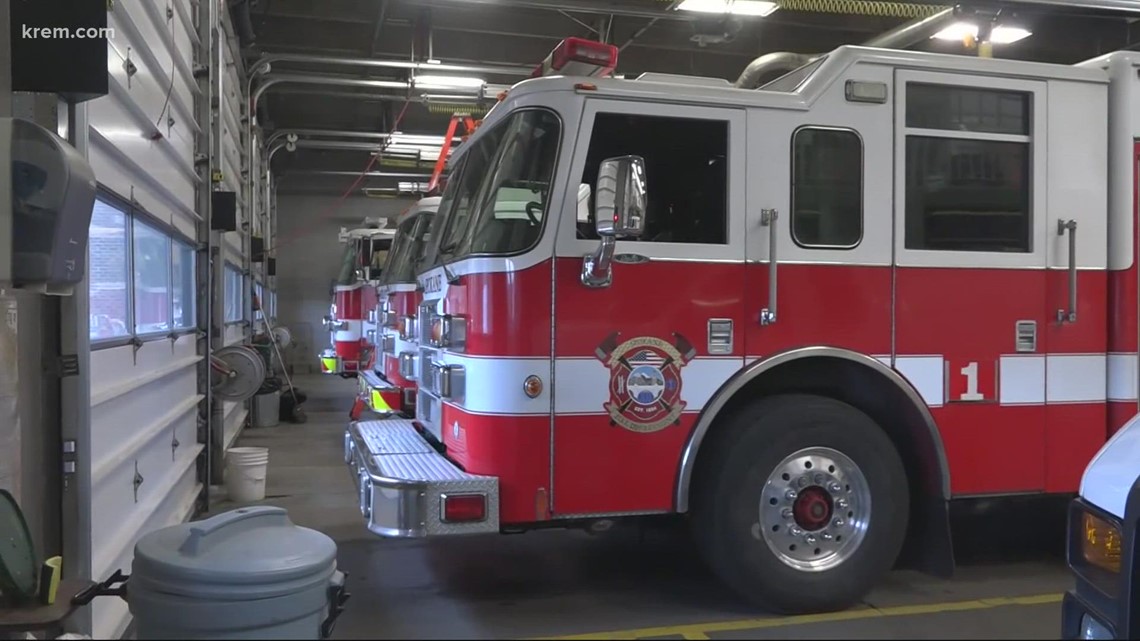 Spokane Firefighters Sick Leave Investigation
According to the City, the use of sick leave increased in the months leading up to the vaccination mandate deadline.
SPOKANE, Wash .– Spokane Mayor Nadine Woodward has ordered a comprehensive review of the use of leave in the Spokane Fire Department (SFD) leading up to the vaccination mandate.
According to a press release from the city of Spokane, the process will include a forensic audit, after a peak of three months of sick leave taken before the tenure. In August, Governor Jay Inslee Inslee announced that most state employees and healthcare workers will need to be fully immunized by October 18.
City council is expected to consider an additional $ 5 million budget authorization on Monday to cover the operating costs of the SFD until the end of the year. The amount would cover the projected surplus, which is based on the year-to-date completion rate and historical data for the last three reporting periods.
"We are still assessing the circumstances, but what we have learned so far has led us to take immediate action to gain a deeper knowledge and understanding of the circumstances that created this situation, contain expenses and prevent future overruns. "said Woodward.
Woodward asked the finance team to initiate the forensic audit of the practices and uses of leave and the resulting impacts on staffing and overtime.
The audit should take several weeks once it has started.
So far, they know that sick leave usage peaked in August, September and October and doubled the number of days taken in any given month even during the early months of the pandemic and has continued an upward trend that started in April.
The monthly rate for uniform overtime has increased from $ 232,000 per pay period in the two years preceding the pandemic to $ 576,000 per pay period during the pandemic through October.
Going forward, they will schedule a firefighters academy in February to hire 20 firefighters, continue to monitor overtime costs related to the pandemic, study non-pandemic impacts on sick leave usage, and improve tools to monitor organization-wide budget and expenses.