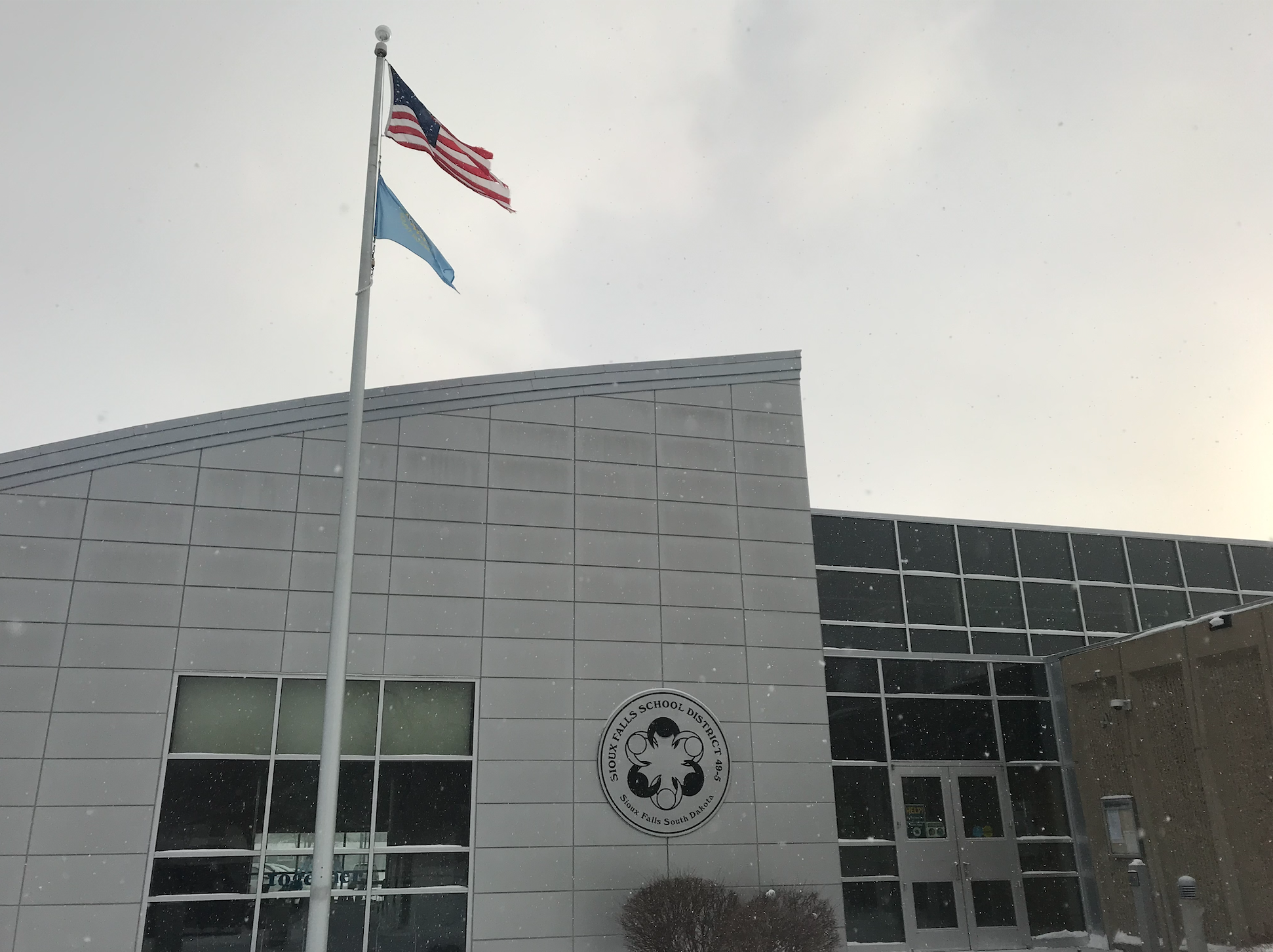 How Sioux Falls schools are spending COVID relief money (and what happens when it runs out)
Simplified: The Sioux Falls School District has received tens of millions in federal coronavirus relief funds. Here's how they spend that money and an explanation of why certain expenses are here to stay.
why is it important
Federal funds have come in three different waves over the past two years of the pandemic — totaling about $58 million. Add another $12 million from the state's COVID relief fund, and that's a Another $70 million in the coffers of Sioux Falls schools.
Most of that money — particularly the $58 million in direct federal funding — must be spent by fall 2024. And big chunks of change need to be spent even earlier.
The funds were spent on everything from improved air filtration to hand sanitizer to additional incentives to hire substitute teachers. And some of the costs — about $3.65 million — are ongoing.
"There are a lot of salaries and benefits," Federal Programs Director Kirk Zeeck said of the ongoing costs.
What has the money been spent on so far?
About $4.5 million went to cover so-called "indirect costs," which Zeeck said includes things like energy costs and other qualifying expenses.
The remaining approximately $54 million was touched almost every aspect of the school district from distance learning to extracurricular activities to health and facilities.
Here are some examples of how the money has been (or will be) spent:
$2 million on an electronic air purification system in the HVAC to kill bacteria and mold spores
$1.6 million recruit and motivate substitute teachers
$4.2 million on teachers and reading coaches in elementary school
$4.3 million on the new technology of "interactive bulletin boards" in classrooms
$2.4 million on additional counseling staff for middle and high school students
$225,000 on additional nursing staff
$1.3 million on laptops for students and teachers
$2.2 million about Virtual Academy teachers
$150,000 on personal protective equipment
$175,000 to redesign the district website (more on this here).
What items need continued funding?
Zeeck shared a list of 40 items on which school board members will have to decide whether to give continued funds or cut from the district's offer.
A good part of these current expenses would be keep added employees including IT professionals, counselors, administrators, nurses, and reading teachers.
A number of positions also concern student activities and funding things like transportation and training, and a few are related to ongoing technology spending.
What's on the log?
The items on the list presented to the board were listed in order of importance, classified by district administrators.
The further down the list, the lower the ranking.
Bottom of the list (and not in the "recommended for funding" category) were:
additional expenses for training and transportation for grade 7 and 8 soccer boys and girls,
increased office work in high school
and approximately $525,000 in expenses to create options for suspended students.
What happens next?
School board members will continue to work on the budget over the coming weeks and months before it is finally adopted (usually in July).