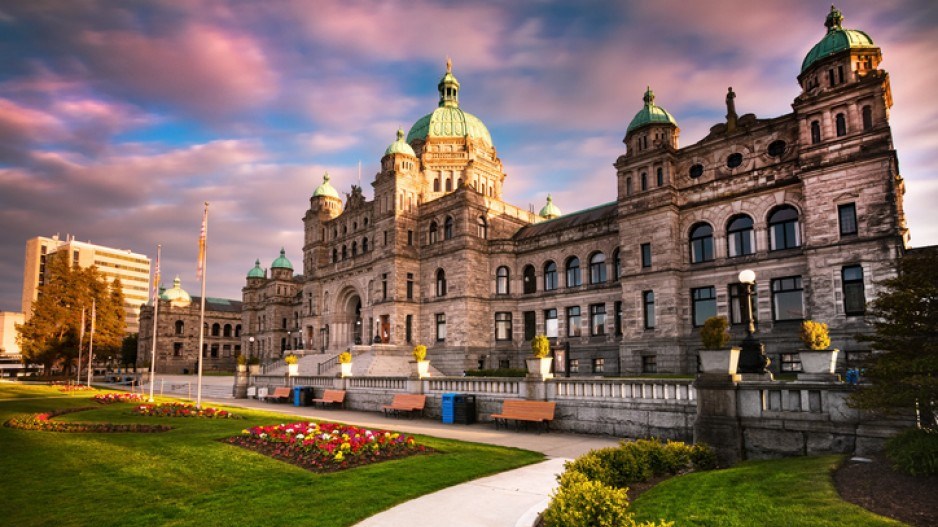 Former Legislative Clerk's travel expenses approved outside of policy, court hears
The criminal trial of Craig James for fraud and breach of trust is nearing closing arguments.
Was former BC Legislative Clerk Craig James justified in buying memorabilia due to a lack of formal travel expense reimbursement policies?
This same issue was the subject of testimony in the Supreme Court of British Columbia this week after a 2013 legislative document submitted by Chief Financial Officer Hilary Woodward raised the specter that there may have been a guideline, or some form of policy, on travel expenses.
To date, after four weeks of testimony, the Crown has painted the picture that no policy existed and that James' expenses were beyond what a reasonable person would expect to be compensated.
James faces two counts of fraud and three counts of breach of trust.
"I will concede that the bulk of the evidence shows that there was no trip [expense] Politics. This document is not a policy but a default guideline that could be used as a reference," said prosecutor David Butcher.
Woodward reportedly brought a suitcase of documents for prosecutors and the defense to review mid-trial, causing delays in how the parties would proceed and pushing closing arguments until next week.
While Butcher described the document as a point of reference for legislature staff, Associate Chief Justice Heather Holmes determined through discussion that the document would do little to help the court, and so Butcher withdrew. his interrogation.
Butcher then asked Woodward how she would have handled her own travel expenses, prompting objections from defense attorney Gavin Cameron that he was directing Woodward.
Butcher explained that he was "trying to help the court" by showing what would be the reasonable test for reimbursement for any other senior officer in the legislature.
Holmes allowed Butcher to continue and Woodward explained that filing James' expenses "was the hardest part of my job".
Woodward has previously testified that she did her job, including approving the payroll expense submission, on her own. Her boss was James, who she says set the tone for expense reports when she started working in 2013.
Cameron cross-examined Woodward to explain James' rationale for the many memorabilia items – that they were for gifts or staff events. Cameron then showed that, among the thousands of pages of documents, Woodward never asked James about her numerous travel expenses over the past five years, except for three emails she sent to d other staff members to inquire about certain expenses.
"I don't see anything that documents a concern about Mr James' spending," Cameron said, to which Woodward replied, "Yeah, I would be okay with that."
Cameron noted that there was indeed no refund policy indicating what would or would not be eligible for travel expenses. He previously argued that Woodward and many others who appeared to disagree with how James spent certain claims, including work clothes, were well within their duties to object, especially regulated chartered professional accountants. overseeing the organization's finances.
The Crown suggested that James, the de facto CEO of the Legislature, placed himself in a number of conflicts of interest.
James is also accused of breaching policies to obtain nearly $260,000 from a retroactive retirement policy. James' defense relied on a legal interpretation he obtained from one of the Legislature's attorneys at the time of the payment.
He is also accused of improperly using Legislature property for personal use, such as that of a log splitter and trailer originally purchased as emergency equipment.
Cameron asked Woodward about the log splitter on Friday, alluding to the fact that there was no dedicated space on the legislature grounds for it, so it was kept at the home of James for about a year.
The evidence stage of the trial is expected to end on Tuesday.