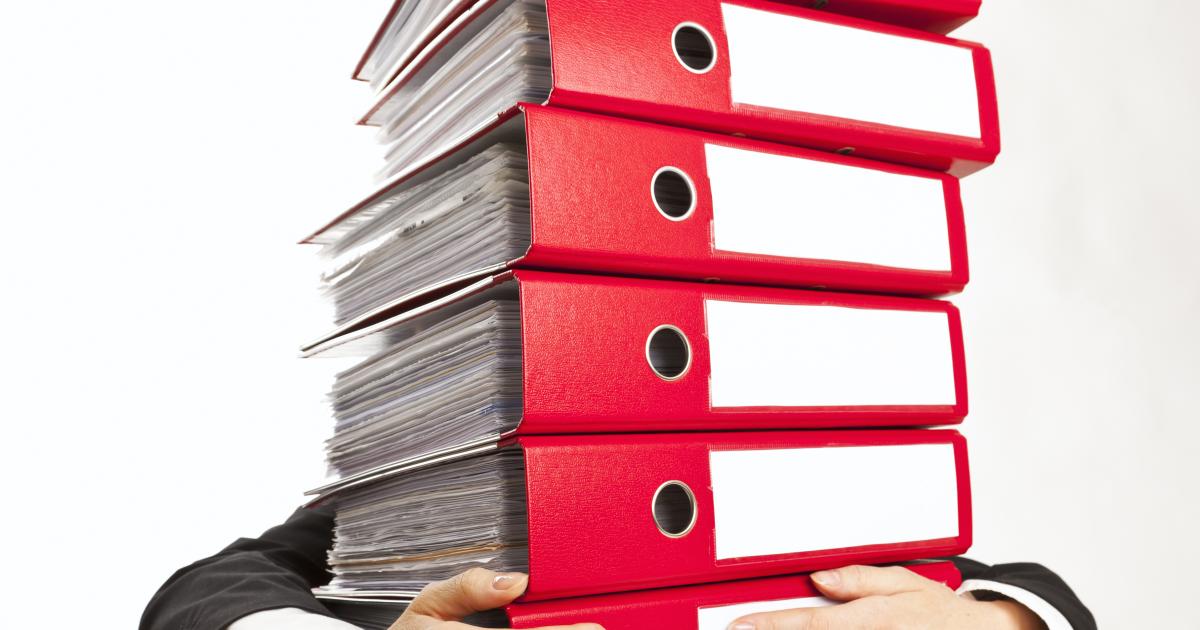 Biden's regulatory blitz is a massive tax, particularly hurting seniors and low-income Americans
Public attention is understandably focused these days on the inflationary effects of massive government spending, which has increased the national debt by $7 trillion over the past two years. No less serious are the repercussions of the Biden administration's sweeping regulatory agenda.
The president's regulatory to-do list for 2022 includes 2,678 "active" actions, which exceeds the number of rulemakings in the Trump administration's Year Two agenda by 35%. Some 200 of these regulations are designated as "economically significant," that is, regulations that are each expected to have an annual effect on the economy of $100 million or more. These include tougher standards on the 'housing environment' of chickens, rear seat belt reminder systems and the use of 'healthy' on food labels, as well as new restrictions on options medical insurance.
None of the more than 450 federal agencies tracks regulatory costs cumulatively or globally. The most widely quoted estimate puts the annual cost of compliance for the private sector at more than $2 trillion.
The paperwork burden of bureaucracy alone currently totals 10.6 billion hours per year. This paper shuffling by bureaucrats is costing taxpayers nearly $80 billion a year, up from $25 billion in 2000.
>>> How Washington can end the inflation crisis it created
Despite their enormous costs, of the thousands of rules looming, few, if any, are necessary or beneficial. For example, the Biden agenda is full of dictates on global warming that will have absolutely no effect on the climate. Just this week, the Securities and Exchange Commission proposed requiring public companies to disclose purely speculative "weather risks." More than 100 other regulations governing device design and operation are also in the works. Household items that will be affected include refrigerators and freezers; washers and dryers; furnaces and boilers; ceiling fans; pool pumps and heaters; air compressors; bulbs; Water heater; dishwasher; battery chargers; televisions; ice machines; air conditioners; dehumidifiers; electric motors; pre-rinse spray valves; and air purifiers.
The Biden administration has pledged to undo common-sense regulatory reforms instituted by former President Donald Trump, which reduced the volume of new regulations by 74.9% compared to the Obama administration (during the same period). Among President Biden's targets: Mr. Trump's long-awaited modernization of licensing procedures. Undoing this would increase the cost of repairing the country's roads, bridges, airports and railways.
Dozens of Biden regulations will impinge on state and local affairs, including how Americans fuel our cars and heat our homes, educate our children, zone our communities and build our roads. Federal authorities even prescribe the qualifications of state employees who provide services to agricultural workers and the criteria for evaluating vocational training programs.
Such excessive federal interference inhibits political competition between states and subordinates the relative transparency and accountability of regulation at the state and local levels. It also hampers the ability of citizens and businesses to evade flawed policies across state borders.
In laying out its regulatory plan, the White House boasted that federal agencies "will build on the significant progress the administration has already made to advance our priorities and prove that our government can deliver results." But this conceit about the efficiency and beneficence of the federal government is deeply misguided.
>>> Economic freedom, now more than ever
Regulations shift labor and capital from innovation and job creation to compliance activities, including the purchase of equipment, re-engineering of processes and products, recycling and lots of legal advice. There are also indirect costs such as delayed research and development, increased barriers to competition and reduced job creation.
While a burden for all, overbreadth of regulation hurts low-income families and seniors on fixed incomes the most. The billions of dollars in compliance costs translate into higher consumer prices that eat up a relatively larger share of household budgets.
Mr. Biden's extensive regulatory agenda is a massive tax. This is the worst possible path at any time, but especially now, when regulatory escalation will exacerbate runaway inflation and impede recovery from the COVID-19 lockdown. More broadly, this unconstrained federal takeover is contrary to America's founding limited government, its constitutional framework, and its republican ideals.